The Lynex TX1100 is 'uncomplicated rock – solid engineering'.
Remotely controlled and with a range of up to 800 metres the operator is always in a safe position.
Powered by a 30 PS Kubota diesel motor this high speed flail cuts grass, scrub and vegetation on banks of up to 60 degrees incline in one pass.
walls / cliffs
Wetlands
Water Pools
Road construction
Antiquities
Natural areas
The 1.5 metre wide flail provides maximum output in the most difficult conditions, and wide rubber tracks, precise weight distribution and the Lynex trade mark 'low centre of gravity' ensure smooth running on the steepest slopes without causing damage to the bank surface.
The standard 'Category 1' three –point linkage allows the flail head to float with maximum travel independently on either side providing maximum cutting ability without grounding out.
The Cat 1 linkage and standard PTO drive make the Lynex TX1100 an extremely versatile tool carrier providing power to a range of implements on the flat and on slopes.
Watch Lynex TX1100 in action
Watch footage of the machine in action.
Please contact us if you have any questions or would like to see the machine in real life.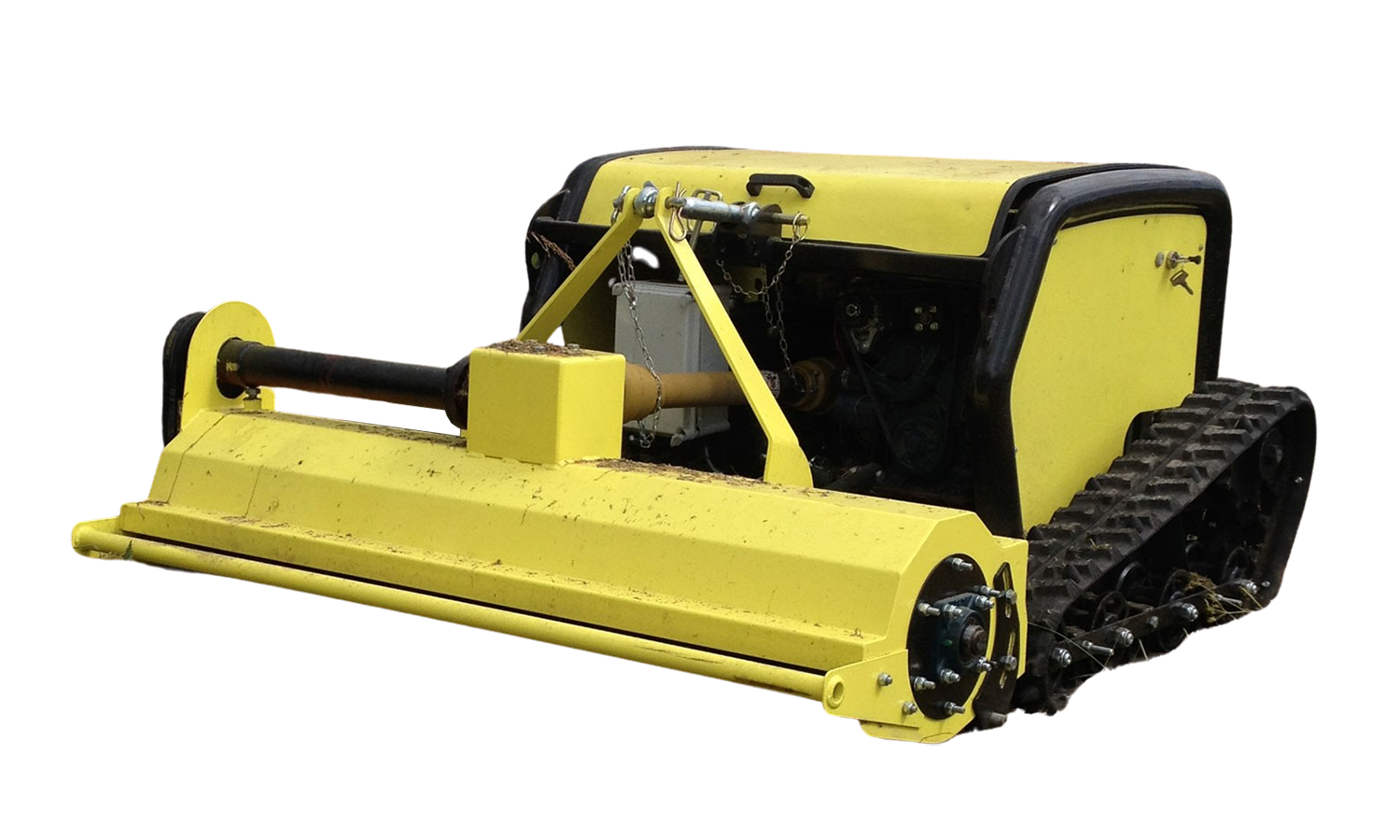 Type
TX
Model
TX1100
Engine
Kubota disel 30ps
Weight
530 kg
Lengt
170 cm
Width
150 cm
Height
97 cm
Turning radius
0°
Runs up hill to
60°
Coupling
'Cat 1' – 3 point linkage
PTO Coupling
1000 rpm PTO
Remote
Range 800 m, 2,4 GHertz
Mover deck
150 cm
This machine can be supplied modified to the customer's requirements
(*Disclaimer for changes in technical specifications etc.)